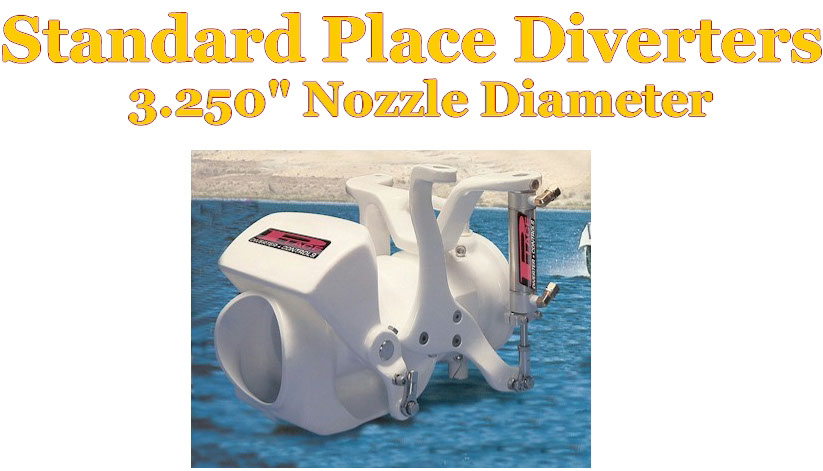 Place Diverter w/ Cable Shifter        $695
Place Diverter w/ Hydraulic Kit       $795
With wheel buttons                       Add $75
E Pump Diverter w/ Shift and Cable       $775
E Pump Diverter w/ Hydraulics       $875
With Wheel Buttons                     Add $75
Jacuzzi WJ Pump w/ Shift and Cable       $895
Jacuzzi WJ Pump w/ Hydraulics        $995
Includes Nozzle Adapter Housing
With Wheel Buttons                  Add $75

Fine Tune Nozzle Assembly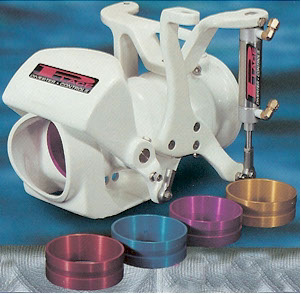 Fine Tune Place Diverters. These diverters have a replaceable nozzle sleeve for the purpose of fine tuning your jet boats performance.
The sleeves range in sizes from 3" to the standard nozzle size of 3.250", in 1/16" increments. By decreasing nozzle size you will increase the stream velocity of your jet. On smaller boats this may increase top end speed and/or increase pump pressure and reduce engine RPM's slightly. The smaller nozzle size will give up some mass volume and for that reason I prefer the 3.250 standard diameter on boats 21' or larger. Mass volume helps to get the bigger, heavier boats out of the hole more efficiently. Usually most boaters who use a F.T.N. diverter start with the 3.125" sleeve and experiment from there.
Naturally, every boat is different and will usually "tune out" with different results. The size and weight of your hull, horse power and the level of work done on your jet will all be a factor in how your boat sets up for the best result.
F.T.N. Prices:
F.T.N. standard Berkeley style jet with floor shift and cable $725
F.T.N. standard jet w/ hydraulics $860
F.T.N.  Berkeley E and F jets w/ cable and shifter $875
F.T.N. Berkeley E and F jet w/ hydraulics $940
F.T.N. Jacuzzi WJ w/ cable and floor shift $960
F.T.N. Jacuzzi WJ w/ hydraulics $1060
( Jacuzzi kits come with a nozzle adapter to fit the WJ bowl)
Place Diverter rudders come in large and small sizes and are not included in the diverter kits.
The Large rudder is $98 The Small rudder is $85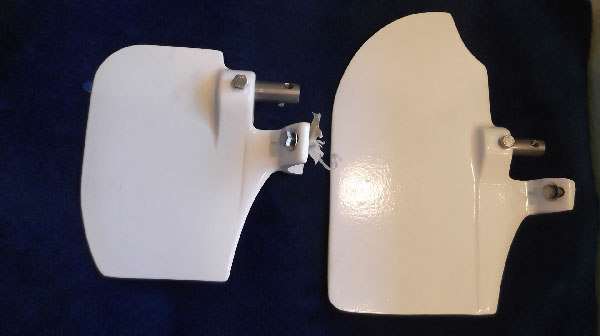 The place diverter hydraulic assemblies come with all of the hardware necessary to complete the installation. Place uses a two way toggle switch to activate the hydraulics. For a cleaner set up, I prefer the steering wheel button kit, with the diode assembly.
$75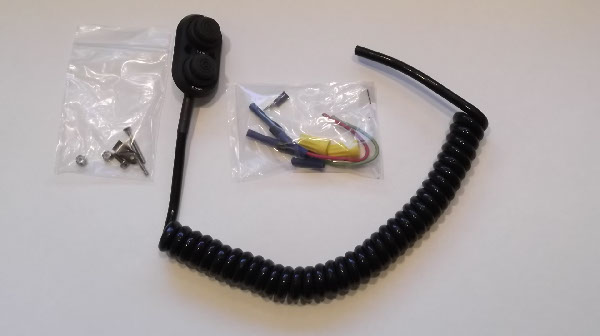 HYDRAULIC DIVERTER WHEEL BUTTON KIT
wiring instructions are in the TECH TALK section
The hydraulic lines are High pressure plastic and can be upgraded with stainless braid line kits for that extra good look.
Stainless braid hydraulic line kit $165.00
Stainless braid line lit for droop $175.00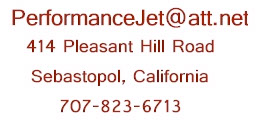 ©2003-2017 Performance Jet. All Rights Reserved.